The John Carroll Community Theatre presents The Wizard of Oz!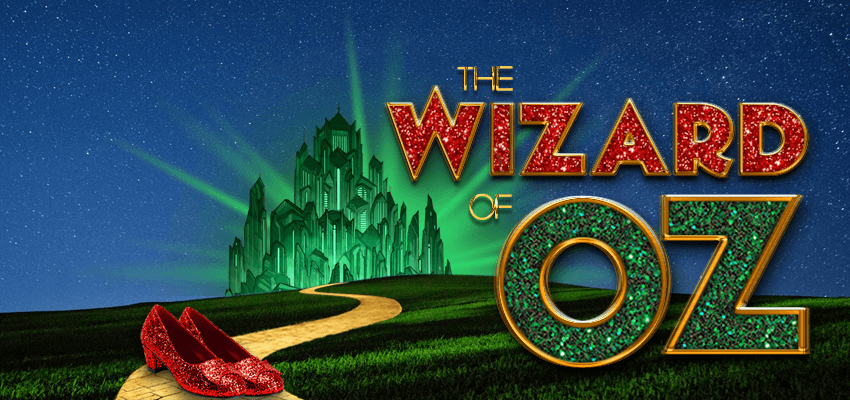 By L. Frank Baum
With Music and Lyrics by Harold Arlen and E. Y. Harburg
Background Music by Herbert Stothart
Dance and Vocal Arrangements by Peter Howard
Orchestration by Larry Wilcox
Adapted by John Kane for the Royal Shakespeare Company
Based upon the Classic Motion Picture owned by Turner Entertainment Co. and distributed in all media by Warner Bros.
THE WIZARD OF OZ is presented by arrangement with TAMS-WITMARK www.tamswitmark.com
This beloved tale, in which a Kansas farm girl travels over the rainbow to discover the magical power of home, has
been entertaining audiences for generations. Don't miss this must-see event this summer! Tickets are $20 for adults and $10 for children ages 2-9.
Purchase Tickets: