Write Your Own Great Story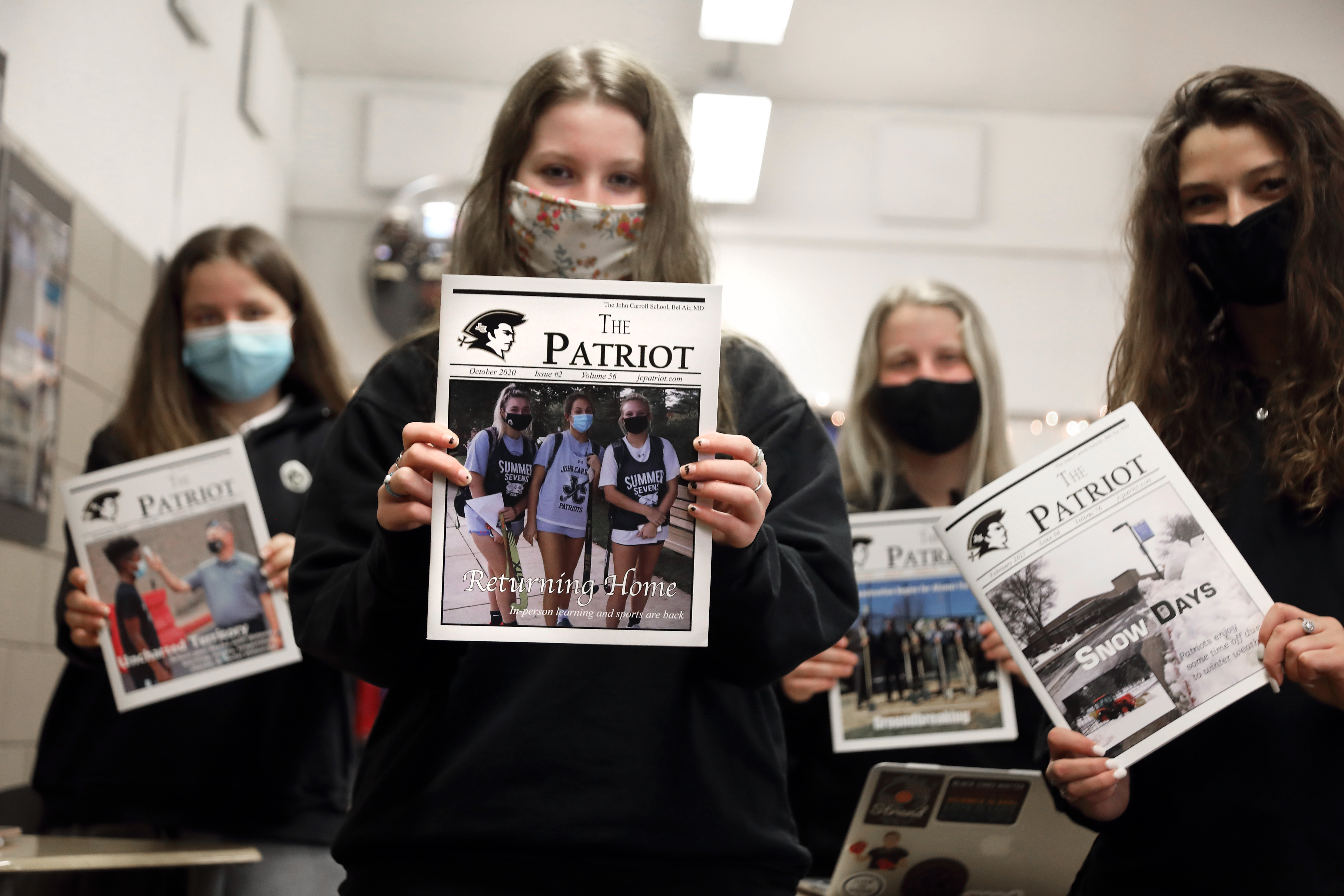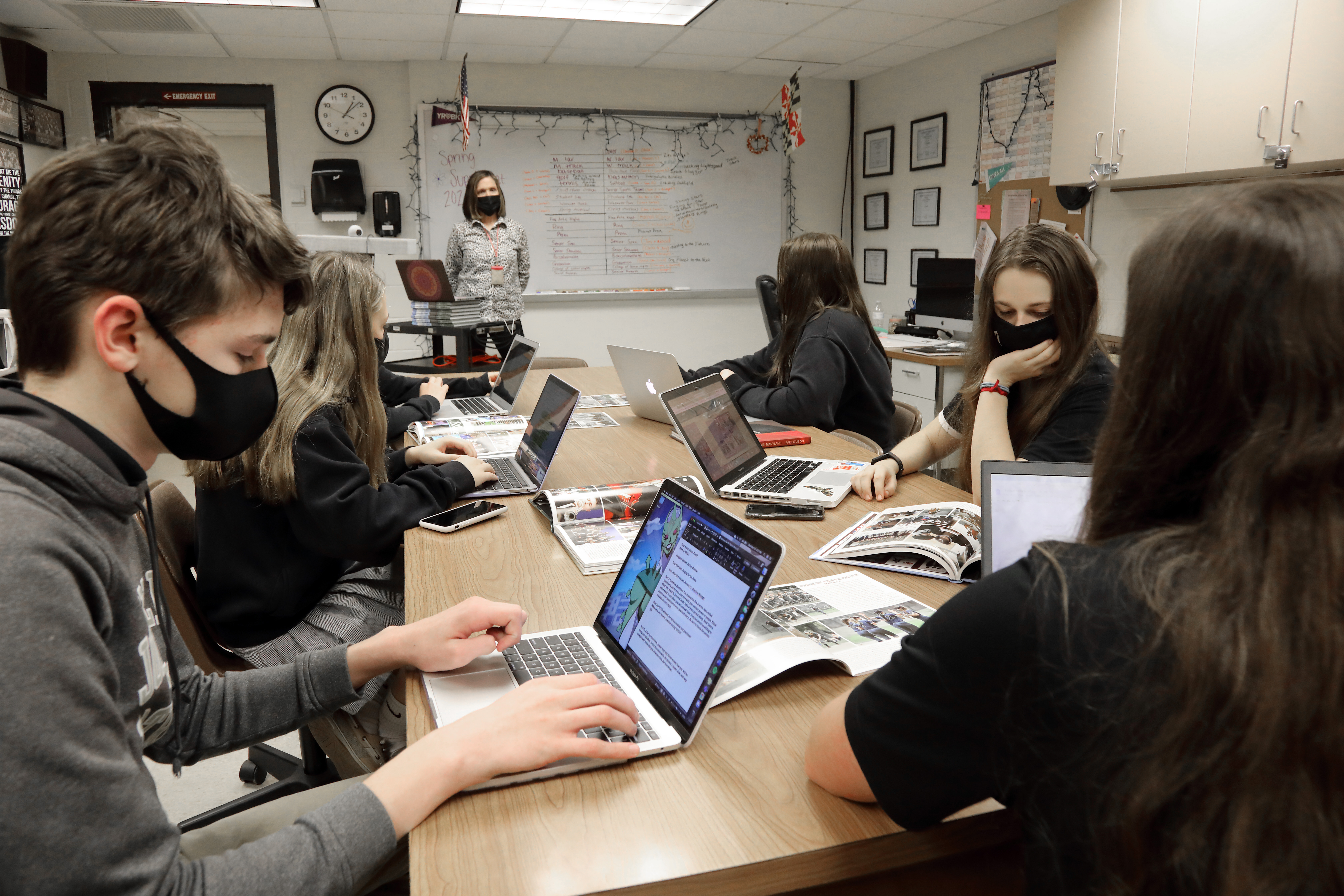 For students with a penchant for writing, photography or graphic design, JC's Literary Arts program has garnered national and international recognition with an extensive list of awards.
Students with a passion for one of these areas can elect to pursue the Literary Arts track of a Fine Arts Diploma with Distinction. For information on requirements and how to apply, please visit the Fine Arts Diploma with Distinction page and refer to the directions for Literary Arts.
The following student publications comprise the Literary Arts program:
The Patriot-Student Newspaper 
The Patriot is the student-run newspaper of The John Carroll School. It is a print and online publication that is produced throughout the school year. The Patriot encourages staff members to develop professional skills in graphic design, web design, writing and editing stories, producing pictures and video, and more. The Patriot and its individual staff members have received numerous national and international awards for the online and print editions. Read the full list of honors.

Pacificus-Yearbook
Students producing the annual publication under guidance and instruction of the moderator will learn layout, design, and computer desktop publishing.  One credit in Fine Arts will be given to those students who have successfully produced the yearbook, met all deadlines, acquired the necessary training and skills, participated in staff meetings, and have exhibited a spirit of cooperation, encouragement, and support to their fellow staff members. The Advanced Journalism Yearbook class (second and third year) is an honors level Fine Arts course.The yearbook will be produced during class as well as on free time. The Pacificus and its individual staff members have received numerous national awards for several yearbooks, including The American Scholastic Press Association's Awards for First Place, Outstanding Photography, and Outstanding Theme.    
Pinnacle-Student Literary Magazine
The Pinnacle is the literary-arts magazine of The John Carroll School.  Students are encouraged throughout the year to submit work in the areas of poetry, prose, photography, and art.  Staff members gain valuable experience in editing, graphic design, and cooperation.  Each year the staff holds a summer contest to encourage and reward creativity.  The magazine in recent years has been recognized with a First Place rating by the Scholastic Press Association.