Dance Opportunities
Learn more about all of the opportunities John Carroll offers for dancers!
Now accepting interested Class of 2028 candidates!
Email Program Director Laura Ward-Moran at Lwardmoran@johncarroll.org for details and audition information.
College Preparatory Dance Program

The John Carroll School College Preparatory Dance Program has been established to provide conservatory level dance education in an academic setting by offering a curriculum of classes geared toward correcting and perfecting technique all while maintaining the proper balance of classes, performing, and cross-training to prevent burn-out, overuse and mental fatigue. Our program is structured to support proper dancer development within a realistic schedule that will keep dancers dancing longer, and stronger. The core curriculum we provide in dance provides those who wish, the opportunity to study dance in college by being well prepared technically, academically and mentally for the next level of dance education. Our college preparatory academic based approach to dance education creates dancers who have a broad perspective of the world and are supported socially, cognitively, physically and emotionally. Our dancers train technically, explore the depth of dance through history and science, and push their boundaries while finding their artistic voice to become the next generation of dancers.
Intended for the serious dancer, The John Carroll School College Preparatory Dance Program offers a four-year college preparatory dance program as part of the school curriculum. Classes are held five days a week and include Ballet, Modern and Contemporary Dance Technique. Dance Seminar is also offered, exposing dancers to studies in Dance Science, History and Composition. Each class is graded, holds academic credit and is included in tuition for John Carroll students. Dancers perform in two concerts per year, as well as attend select off-campus events.
As John Carroll is an Institutional Member of the National Dance Education Organization (NDEO) and holds a National Honor Society for Dance Arts (NHSDA) Chapter, program dancers also work toward the opportunity for induction into the NHSDA.    
As our program is highly selective and intended for students with an existing background in dance, an audition is required.
Students enrolled in the college preparatory dance program will:
Train technically and become dedicated dancers
Explore the depth of dance through history, science, culture and choreography
Work as a company to establish meaningful relationships in and out of the studio
Prepare for and pursue dance at the college and university level
Enhance skills through performance and workshop opportunities
Push their boundaries, find their artistic voice and become the next generation of dancers
 
Read Course Descriptions         Register for 2023–2024 Courses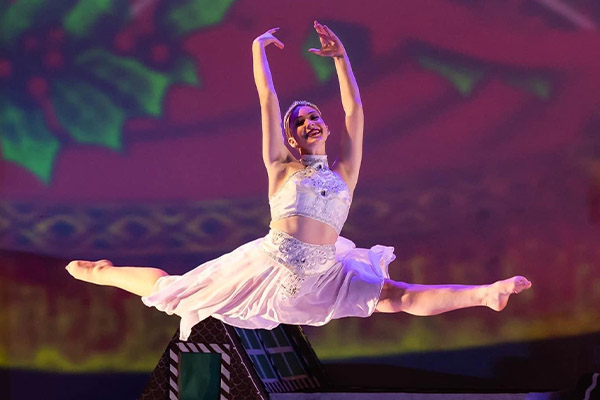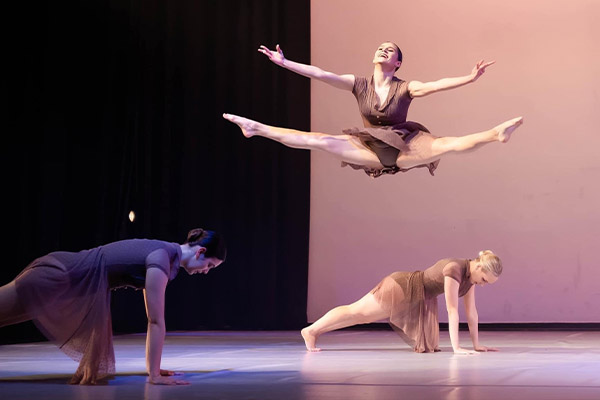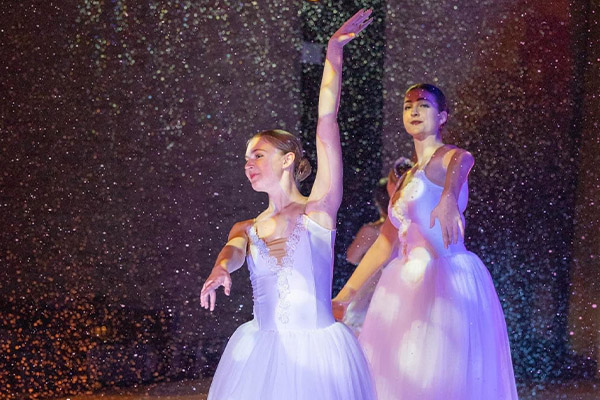 Please note: All dancers must undergo an annual physical and upload it via their SchoolDoc account. The physical examination must be completed and signed by a physician, physician's assistant or nurse practitioner. A physical is valid for 365 days, as dated by the medical provider. We prefer all student-athletes, including dancers, be on a June/July to June/July schedule, so as the physical remains valid for the duration of the school year. Special circumstances do arise. Please contact the Sports Medicine Staff with specific questions. It is preferred that all physicals are turned in each school year by August 1.
Academy of Performing Arts & Dance
In addition to the curricular dance offerings, John Carroll offers extracurricular dance for ages five through adult through the on-campus Academy of Performing Arts and Dance.

Meet the Dance Program Instructors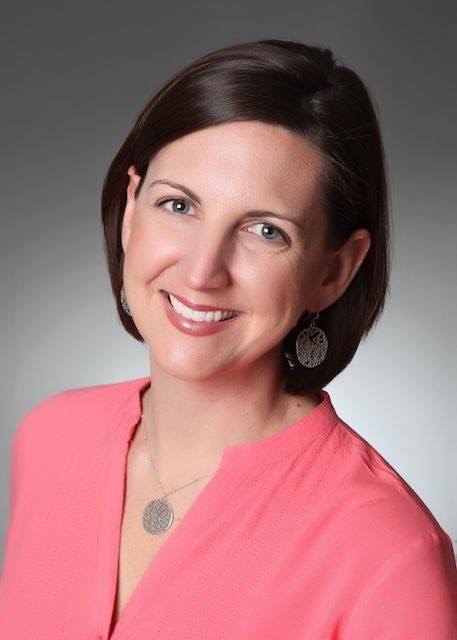 Laura Ward-Moran is the Director of Student Activities at The John Carroll School, and Director of both The John Carroll School Ballet Academy and The John Carroll  School College Preparatory Dance Program. An award-winning dancer, choreographer, Pilates Instructor, and educator; her extensive 25-year career includes time as a: performer, educator, business owner, consultant, curriculum writer and program implementer. She has taught ballet, modern, composition and Pilates throughout the East Coast in public and private secondary education, as well as Pilates for her alma mater, Goucher College. She has been on faculty for various festivals and workshops throughout the East Coast as a guest lecturer and teacher. Her Involvement with dance education goes beyond the classroom as she has an extensive background in writing curriculum and implementing dance programs in public and private schools; having written curriculum for, and implemented programs in Harford County, Baltimore County and The John Carroll School. Additionally, she is pursuing her M.Ed in Educational Leadership with administrator certification at Loyola University.
Laura was the first to bring The Authentic Pilates Method of Body Conditioning to Harford County in 2002. While commuting to/living in New York from 2000–2002 She received her certification as an Authentic Pilates Instructor in New York City, NY, and is currently a level V+ Instructor through Romana's Pilates, New York City, NY. She is proud to have been a direct student of Joseph Pilates' protégé, Romana Kryzanowska. In addition, she spent a valuable summer in Dallas, Texas at Southern Methodist University where she obtained her Fundamentals Certificate in the Language of Dance (Motif), as developed by Dr. Ann Hutchinson Guest where she also had the privilege to learn from Dr. Tina Curran. Laura is also certified by Marie Walton-Mahon to teach Progressing Ballet Technique. She attributes her ability to "see and correct" a dancers body placement to these additional studies and certifications she has achieved.
Fifteen years of her extensive career were spent successfully owning and operating her own school, The Maryland School of Ballet and Modern Dance, Inc. where she built and grew a dance program for children and adults producing 29 original ballet and modern dance concerts through her school and Company, The Maryland Dance Project. In 2016, she successfully executed the sale of her school assets and dissolved her company.
Today, you will find former students of Laura's performing in various dance companies, working as dance educators, Pilates instructors, and various other dance related fields. Her students have graduated from/are currently attending prestigious dance programs and schools including: The School of American Ballet Summer Program, Miami City Ballet Summer Intensive, The University of Arizona, George Mason, The Boston Conservatory, Towson University, Point Park and Goucher College.
Laura has contributed to her community as a panelist, guest speaker, volunteer and columnist regarding dance, education and business. Her publications include being interviewed for Dance Studio Life Magazine as well as serving as a contributing writer for Dance Teacher Web. She keeps an active online dance audience through her blog, A Collection of Dance Topics. She is a member of the NDEO, the Maryland Dance Council and the Sponsor for the JCS NHSDA Chapter. Currently, she serves on the MDEA Board where she represents private, independent and parochial Schools for grades K-12. She also served her community as a proud member of the Harford County Cultural Arts Advisory Board June 2018 through January 2021. Laura is the recipient of the Maryland Dance Education Association 2022 Dance Educator of the Year: K-12 Education. Additionally, she holds her Real Estate Salesperson License in the State of Maryland. 
Contact info:
Mrs. Laura Ward-Moran
College Preparatory Dance Program Director
lwardmoran@johncarroll.org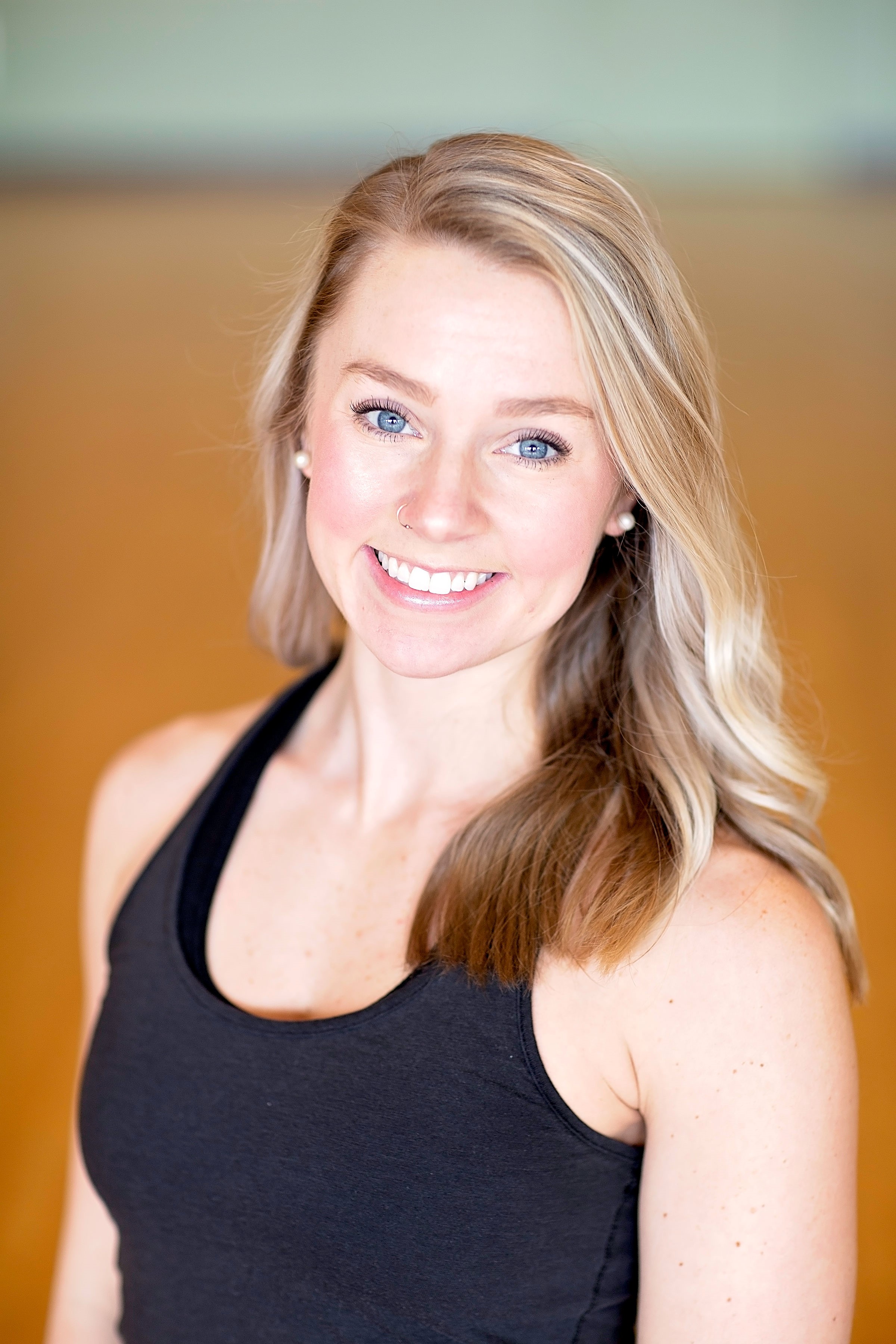 SPENSER COLE was born and raised in Bel Air, MD. Her love for dancing began at the young age of three. She grew up training at Maryland School of Ballet and Modern Dance and Harford Dance Theatre where she trained with Laura Ward-Moran, Michelle White, Kim Pugh and Jessica Treherne. She continued her training at Towson University where she trained under the direction of Runqiao Du, Erin Du, Linda Denise Fisher-Harell, Catherine Horta-Hayden, Nancy Romita, Malcolm Shute, Betsy Romer, Susan Mann and Vincent Thomas. As a member of the Towson University Dance Company 2013, 2015-2017, Spenser has performed excerpts from ballets such as Don Quixote, Les Sylphides, and Coppelia, as well as original works by Runqiao Du, Linda Denise Fisher-Harrell, Vincent Thomas, Susan Mann and Thomas Moore. Spenser has also performed with Charm City Ballet in their performances of A Christmas Carol, Beauty and the Beast, The Little Mermaid, and Wizard of Oz. Spenser graduated from Towson University in May 2017 with her BFA in dance performance and choreography.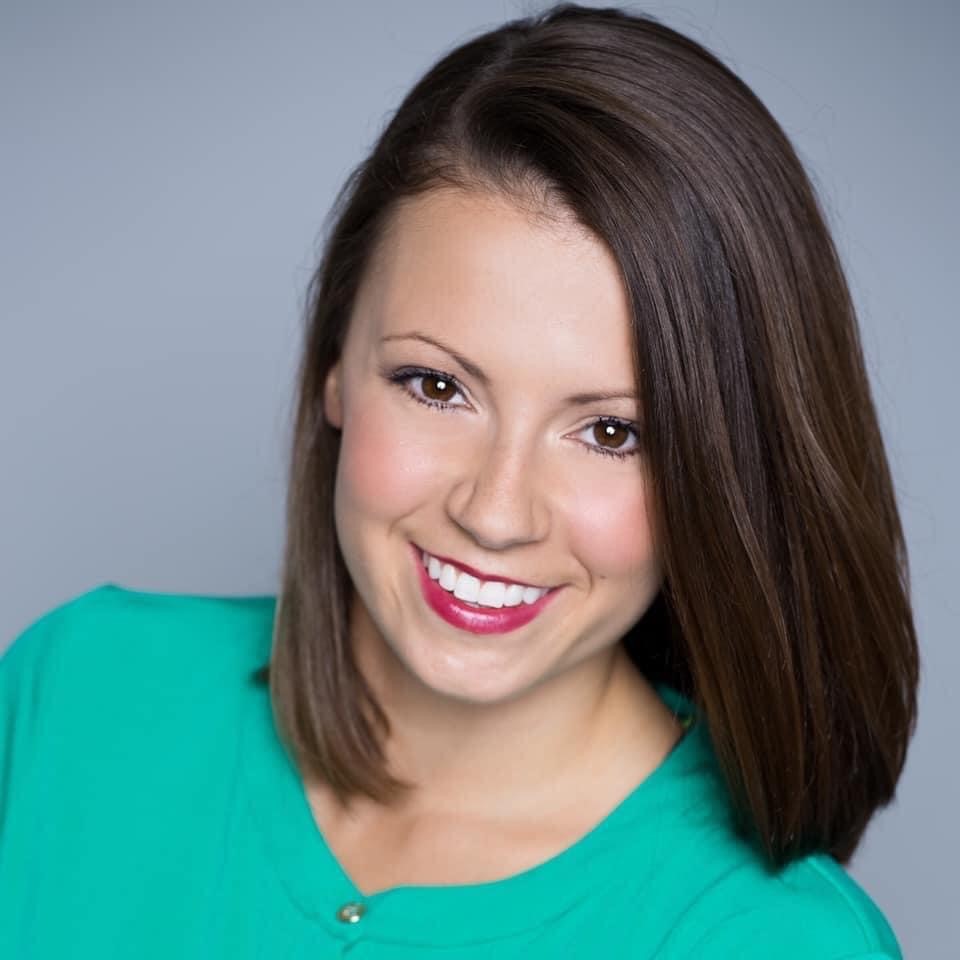 ARIANA McGRATH is from Baltimore, MD and studied multiple styles of dance throughout her career. As a young professional, Ariana was honored to perform at the Carson Scholars Fund Gala and named a Maryland Distinguished Scholar in Dance. Continuing her career, she later performed with Disney Cruise Lines as a featured dancer and was promoted to Dance Captain and Female Swing soon after. In 2015, she worked with "On the DL" and Alternative Dance Project on their feature show "366." Ariana had the pleasure of choreographing for various studios and schools throughout Maryland and her choreography has won various awards throughout the competition scene. Ariana was head choreographer at America's Miss National Pageant and a judge for the East Coast USA Pageant System and On Point Dance Competition. Along with her dance and vocal training, Ariana spent time training in the aerial arts including Spanish web, silks and aerial hoop at the Toronto School of Circus Arts. In addition to this, she is a certified personal trainer. Although she enjoys teaching many different styles, her passion lies in musical theater as well as bringing classic jazz and lyrical back to life for the next generation of dancers. Most recently, Ariana was privileged to dance on the sidelines of M&T Bank Stadium as a Baltimore Ravens Cheerleader for the 2017–2018 season.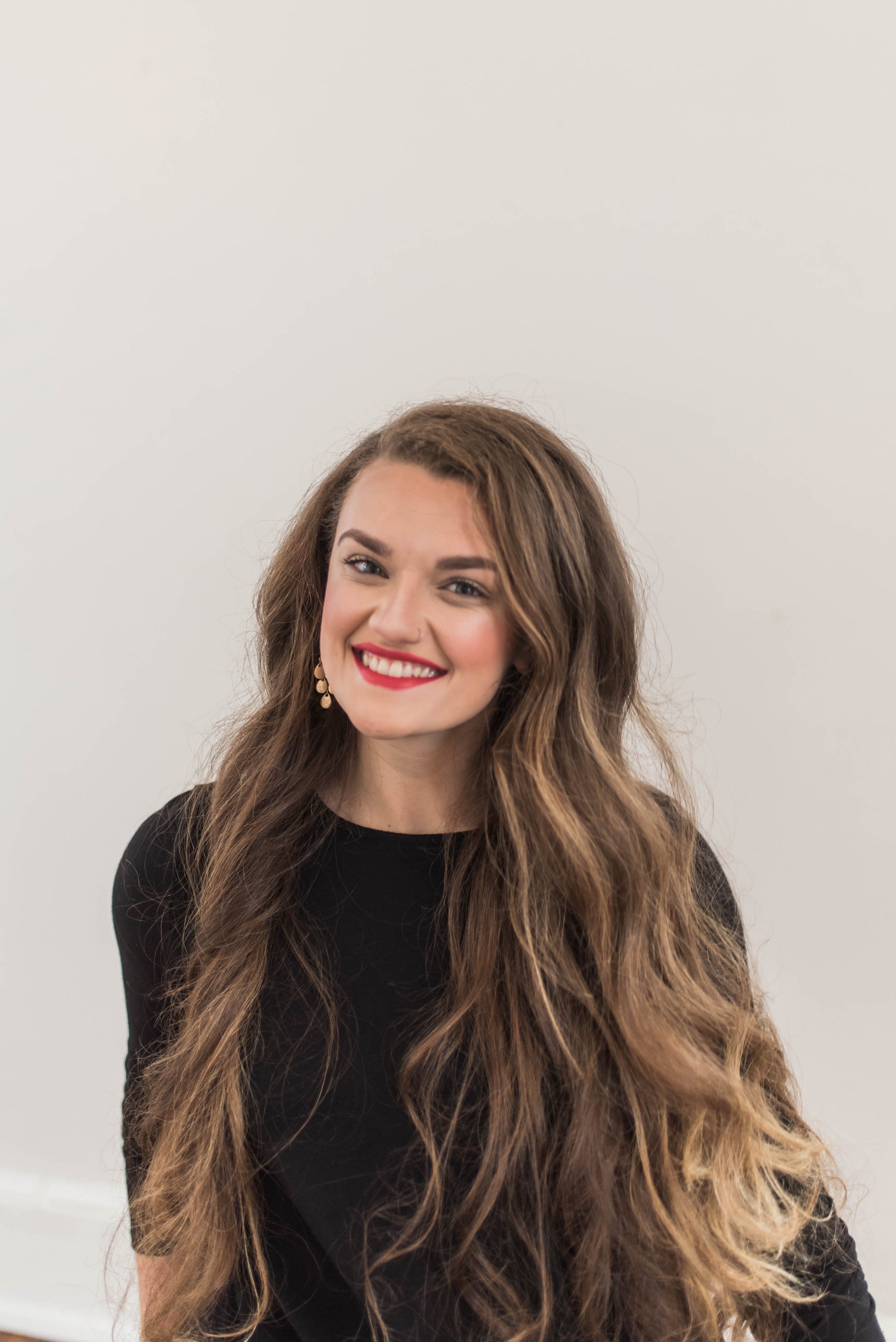 DENISE CARR started dancing at the age of 4 and continued her training through high school and college. In May 2017, she graduated from Towson University with a BFA in Dance Performance. Denise trained with many different teachers and choreographers  including: Linda-Denise Fisher-Harrell, Runqiao Du, Vincent Thomas, and Catherine Horta-Hayden. She also performed with the Towson University Dance Company  including excerpts choreographed by Runqiao Du, Darrell Moltrie, and Kim Bailey. Throughout her life, Denise has performed in different benefits and venues such as The Sophia L. Kurek memorial fund, as well as Symphony Space in NYC for breast cancer. She is currently teaching and choreographing throughout the Baltimore-metro area. We look forward to having Denise on board with us for the 2022–2023 school year!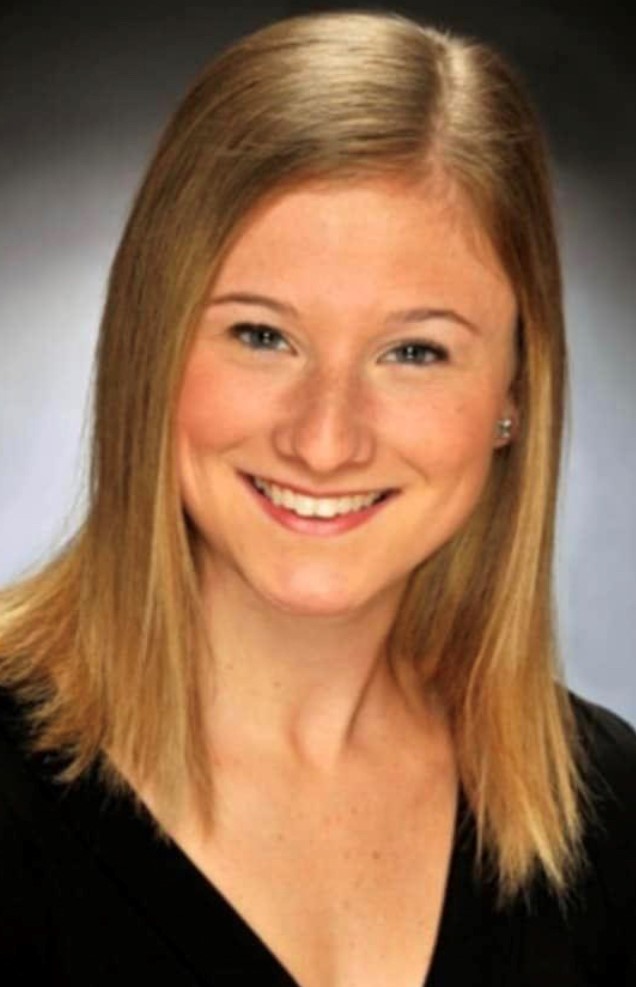 SARAH CINCOTTA-YAN is an honors graduate from The Baltimore School for the Arts with a major in Ballet and Modern Dance. Sarah moved away from home at the age of 16 to train with the San Francisco Ballet on merit scholarship. She also attended American Ballet Theater, School of Hartford Ballet and The North Carolina School for the Arts, among several others. Sarah danced as a soloist with Ballet Theater of Maryland. Mrs. Cincotta-Yan's acting credits include performances in HMS Pinafore at the Center Stage Theater in Baltimore. After a tragic ankle injury during her professional career, Sarah underwent successful reconstructive surgery in 2005. Currently, Mrs. Cincotta-Yan is a dance instructor and choreographer at several studios and dance schools throughout the mid-Atlantic. Sarah is a private coach for Youth America Grand Prix competitors. In addition, she is the owner and director of Daycare Dance Institute, a program dedicated to early childhood dance education. In 2009, Sarah began touring the country with Bravo National Dance & Talent Competition as an adjudicator. In 2012, Sarah was nominated by one of her students to receive the "M.A.G.I.C." (motivator, advisor, guide, influencer, coach) award from Mercy High School. Mrs. Cincotta-Yan continues to further her expertise in the art of dance by attending national dance and teacher conventions each year, in which she studies with the world's leading choreographers, dancers, teachers and performing artists. She and her husband, Chi, currently reside in Baltimore with their three sons, Henry, Walter and Stanley.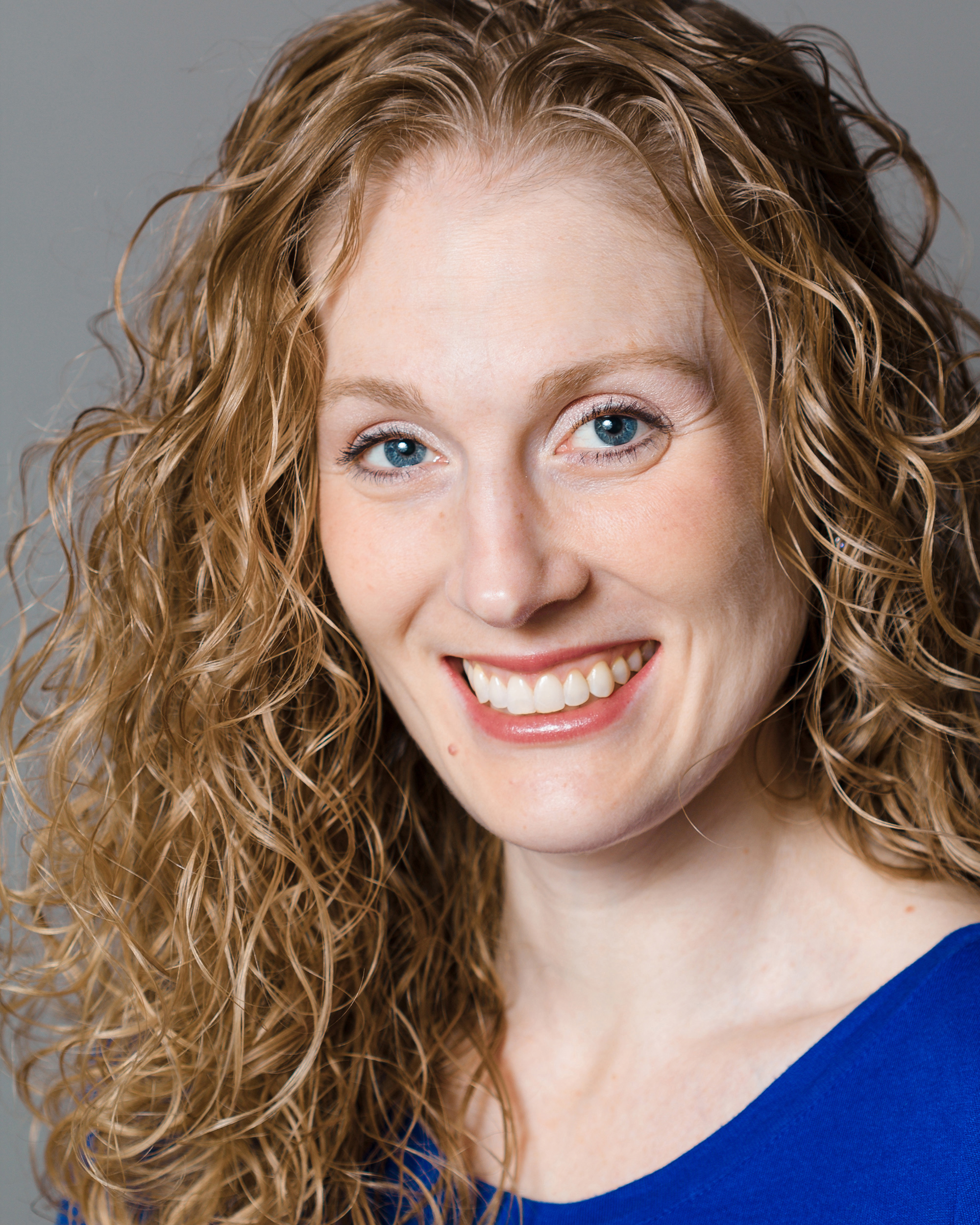 NICOLE MARTINELL is a choreographer, dance and somatic educator, performer and mother of three. Following her early training at Johnstown Concert Ballet, Allegheny Ballet Company and the Fordham/Ailey BFA Program, Martinell pursed her passion for dance, science and somatics, receiving an MFA in Dance from Texas Woman's University and a BS in Kinesiology with a Dance Minor from Pennsylvania State University. Later, she obtained her certification as a Teacher of the Alexander Technique as well as in Laban/Bartenieff Movement Studies. Martinell's dance/science research has been published in the Journal of Dance Education and presented at various conferences, such as the International Association of Dance Medicine and Science, National Dance Education Organization, Somatic Dance, Maryland Dance Education Association (MDEA) and Laban International conferences. She facilitated professional development workshops for the Maryland State Department of Education, Baltimore Museum of Art, Anne Arundel and Baltimore County Public Schools; participated in panel discussions for Center Stage and Greater Baltimore Cultural Alliance; and enjoyed being featured on The Baltimore County Arts Show. In 2011, Martinell became the Founder and Artistic Director of Deep Vision Dance Company – a vehicle for her choreographic and outreach endeavors. Described as "absolutely breathtaking to behold" (D.C. Metro Theatre Arts), Martinell's choreography reveals the complexity of humankind and uncovers the strange beauty of the world around us. Ranging from grand site works to intimate performance spaces, her choreography features collaborations with dancer, visual artists, musicians, scientists, and scholars. Choreographic honors include a recipient of Maryland's Baker Artist Awards (b-grant) and selection for the Annual Choreographers' Showcase (MD), D.C. Capital Fringe Festival (D.C.), Exchange Choreography Festival (OK), Intersections Festival (D.C.), American College Dance Association Galas (VA, MD), ECOPOETIC (NY), among others. Some of Martinell's community projects include the K-12 arts integration program, "Learning Physics through Movement;" By/4 Artist professional development series; and the AKIMBO Dance & Movement Art Festival in Baltimore City. Martinell has taught throughout the state of Maryland and beyond, teaching at such locations as Goucher College, University of Maryland Baltimore County, Notre Dame Prep, Community College of Baltimore County and Towson University Community Dance. In 2020, Martinell was honored to receive the Dance Educator of the Year, Teaching Artist, award from MDEA. Currently, Martinell is on faculty in the Department of Dance at Towson University, she teaches for The John Carroll School College Preparatory Dance Program, and she has a private, Alexander Technique practice called Resiliency through Movement.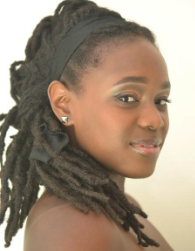 ERICA RAE is a Philadelphia native, who received her B.F.A. in Modern Dance from The University of the Arts in Philadelphia, PA. She is the founder and artistic director of Raediant Movement, LLC. She is fueled with passion and curiosity around the uniting element of movements rooted in the African aesthetic and its ability to enhance cultural pride and heritage within and among the African Diaspora. Erica worked as a dancer with dance companies such as Mahogany Dance Theater, Tania Isaac Dance, VB Dance Ensemble and Lesole's Dance Project. As a teaching artist, she previously worked at the Dance Institute of Washington as a Dance Education Instructor and recently joined Joe's Movement Emporium as a Teaching Artist, providing dance education classes and workshops to area schools for grades K-12. As a performer and choreographer, she performed and presented work in St. George's, Grenada and is a 2018 recipient of The John F. Kennedy Center's Local Dance Commissioning Project. Erica is a lifelong learner of dance and recently received the M'Singha Wuti - Level Teaching Certification for the Umfundalali.
 

Alumni Spotlight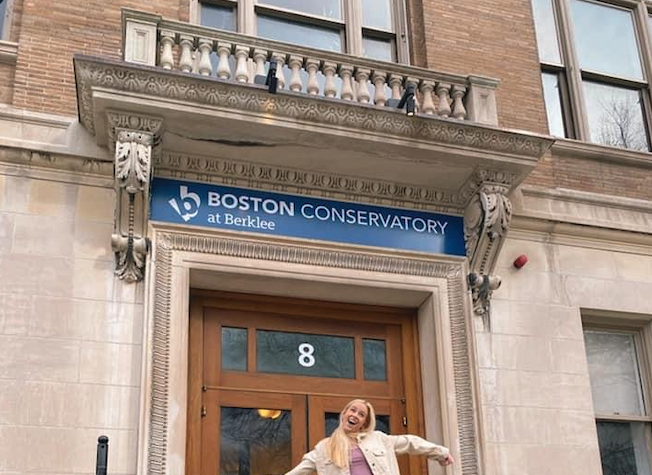 "I'm so thankful for The John Carroll College Preparatory Dance Program and all of the guidance it gave me during my high school years. Not only did we work technically, but the program gave me a glimpse into all aspects of being a dance major. The program helped prepare me for the college audition process and receive acceptance into many reputable dance programs. I was one of 30 selected out of 500 into Boston Conservatory at Berklee's contemporary dance performance BFA program, a world-renowned program and recognized as one of the top schools in the country for dance. None of this would have been possible without the learning and experiences I received from John Carroll's dance program and I'll forever be grateful!" - Giovanna W. '21