All the World Is a Stage
Whether you enter our auditorium with years of experience or are setting foot on the stage for the very first time, John Carroll's thriving Theatre Arts program is designed for all students with a passion for theatre. Many well-prepared JC students have gone on to study musical theatre, vocal performance, acting and film at prestigious colleges and universities including University of the Arts in Philadelphia, NYU - Tisch, Boston Conservatory at Berklee, Savannah College of Arts and Design, Maryland Institute College of Art, Art Institute of Chicago, and Rochester Institute of Technology and to receive professional opportunities with Broadway productions as well as other professional and regional theatre companies.
Curricular Offerings
The Performing Arts Department curriculum offers the Acting I course, a semester-long course intended for beginning acting students as well as experienced actors. This course emphasizes the development of acting skills for the stage, including improvisation skills, vocal production & diction, acting techniques, and character development. Students are introduced to stage terminology, stage directions, and production elements, and all students have the opportunity to present monologues and multi-character scenes within the course.
In Acting II, a semester-long course in which students further develop skills in acting by focusing on script and character analysis. Students perform in-depth improvisations, present two contrasting monologues, and perform in a one-act play before an invited audience.
Co-Curricular Experiences
The John Carroll School Theatre Department produces two main stage musicals every year (fall and spring). The goal of this program is to nurture and sustain a high quality Performing Arts Department as students develop a passion that will stimulate them to achieve their full potential in theatre arts. All students, grades 9-12, experienced and inexperienced, are encouraged to participate. Students have the opportunity to audition for acting, singing, and dancing roles, while band and orchestra students may audition to participate in the pit orchestra. For students interested in the technical aspects of theatre, there are opportunities to participate in tech crew (light and/or sound), set crew, costuming, props and stage management positions.
Theatre Arts Season 2022-2023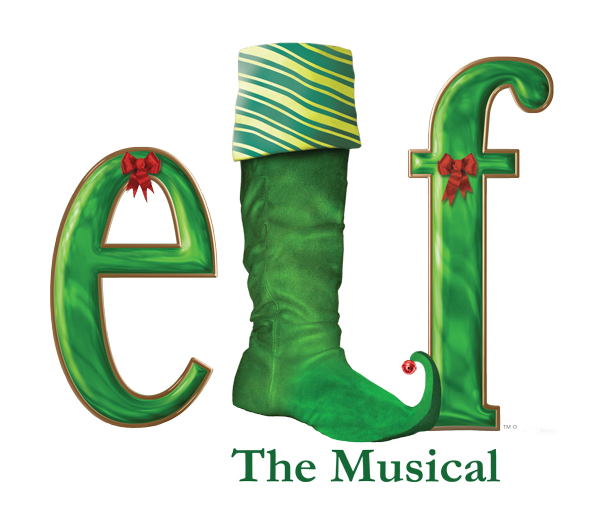 November 11 & 12 - 7:00 p.m.
November 12 & 13 - 2:00 p.m.
Director/Choreographer - Mr. Larry Hensley |   Producer/Music Director - Mrs. Julie Parrish
Based on the beloved holiday film, this hilarious musical comedy follows Buddy the Elf in his quest to find his true identity. 
Buddy, a young orphan, mistakenly crawls into Santa's bag of gifts and is transported to the North Pole. The would-be elf is raised, unaware that he is actually a human until his enormous size and poor toy-making abilities cause him to face the truth. With Santa's permission, Buddy embarks on a journey to New York City to find his birth father and discover his true identity. Faced with the harsh realities that his father is on the naughty list and his half-brother doesn't even believe in Santa, Buddy is determined to win over his new family and help New York remember the true meaning of Christmas.
This modern-day holiday classic is sure to make everyone embrace their inner elf. After all, the best way to spread Christmas Cheer is singing loud for all to hear!
Elf The Musical
Is presented through special arrangement with Music Theatre International (MTI).
All authorized performance materials are also supplied by MTI.
www.mtishows.co.uk • www.mtishows.com • www.mtishows.com.au
Audition Information
Tuesday, September 6 - 4:00 - 6:00 p.m. - Grades 9 & 10
Thursday, September 8 - 4:00 - 6:00 p.m. - Grades 11 & 12
Thursday, September 8 - 6:00 - 8:00 p.m. - Callbacks (if needed)
Please come prepared to sing 16 measures of a song of your choice. You must provide sheet music to the accompanist. A song from the show will also be taught to everyone. Wear comfortable shoes and attire for movement and dance audition.
For more information, contact Mrs. Parrish or Mr. Hensley.