The Musical Theatre Academy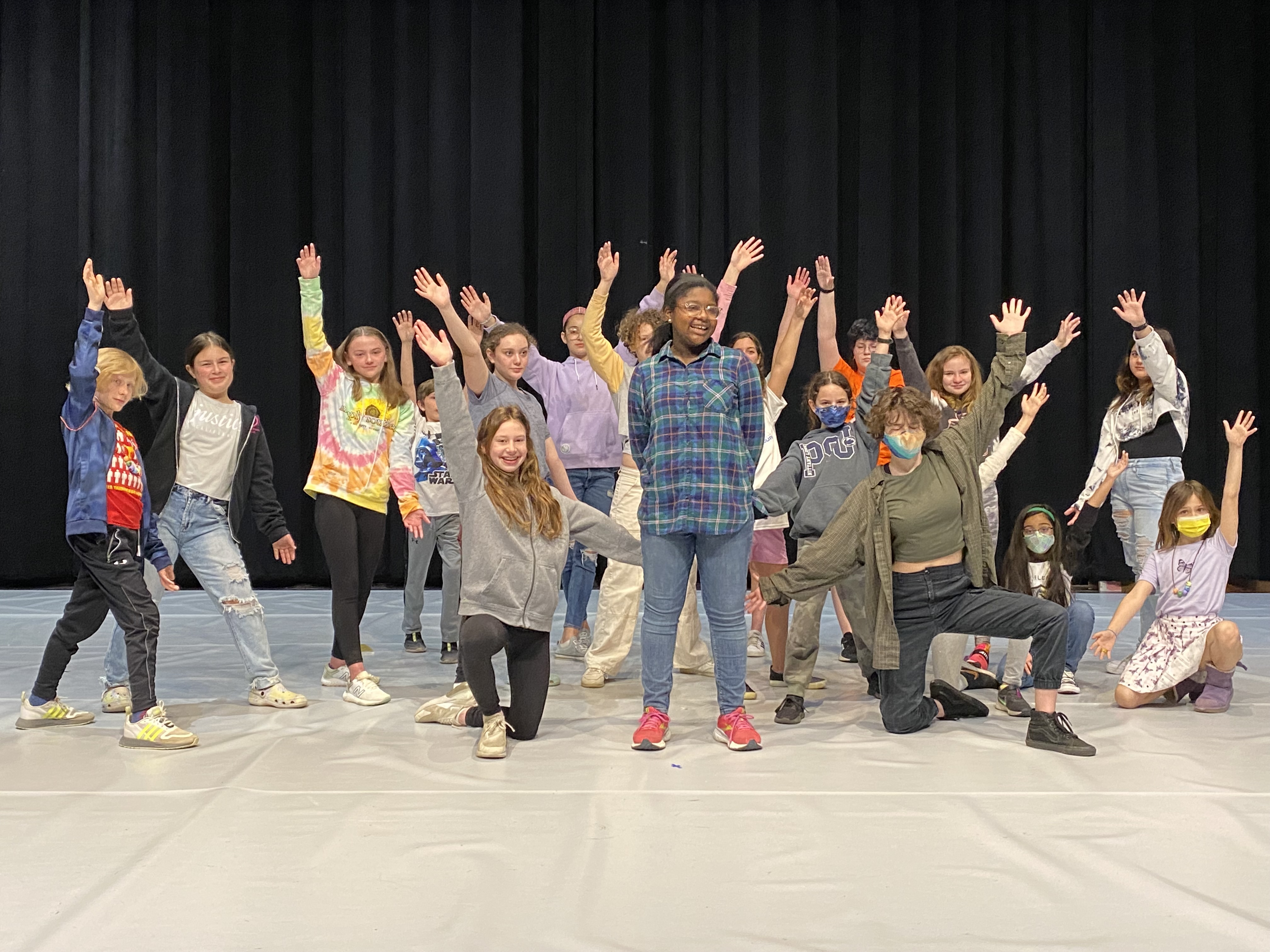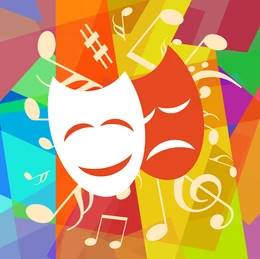 Under the direction of Julie Parrish, Director of Performing Arts at the John Carroll School, the Musical Theatre Academy continues to meet the need in our community for year-round instruction in theatre arts. There is something for thespians of all ages and interest levels! 
Contact Program Director Julie Parrish
John Carroll Musical Theatre Academy 2022-2023 Classes
Session Start Date: September 12, 2022 Session End Date: April 29, 2023
*Musical Theatre II runs on an extended session through May 13, 2023 with tech rehearsals running the week of May 15-19, 2023, and a performance on May 20, 2023 at 1:00 p.m.
Each Musical Theatre course offering runs for 22-24 classes with the last class of the session occurring the week of April 24, 2023, the exception being Technical Theatre which will run for sixteen 90-minute sessions beginning the week of September 26, 2022, and ending the week of March 6, 2023. Check the individual class schedule for exact class meeting dates/times/location as well as the calendar dates below for specific dates when regular classes will not be held. Additionally, there is an added performance component to the Musical Theatre I, Musical Theatre II, and Drama classes which will include additional tech rehearsals scheduled outside of regular class time and class performance of a full production scheduled on Saturday, April 29, 2023, for Drama and Musical Theatre I and Saturday, May 20, 2023, for Musical Theatre II. All other performance-based classes will have a parent invitational on the last day of class as determined by the instructor.
TUITION NOTED IS FOR THE ENTIRE YEAR. 
In addition to Musical Theatre I and II, Drama, Technical Theatre, and Intermediate/Advanced Tap, The John Carroll Musical Theatre Academy is pleased to announce two *brand new* classes for the 2022-2023 season. 
*Please note that there have been some adjustments in the age grouping of our classes that is different from previous years. This is to ensure the BEST possible performance experience for your child. PLUS, click on the links for Musical Theatre I and Musical Theatre II to see which shows have been selected for this year's performances! 
Drama Class (grades 6-9)

Saturdays 11:05 a.m. - 12:00 p.m. - JC Auditorium 

Our Drama Class is for the student interested in non-musical theatrical instruction. Oxford Languages defines drama as "an exciting, emotional, or unexpected series of events or set of circumstances." In this 22-class introduction to drama taught by Mrs. Lindsey Galicki, students will learn how to tell a believable story that is exciting, emotionally gripping, and certainly unexpected for the audience. In each 55-minute class combining games and drama exercises, students will become more proficient at using vocabulary of the theatre, studying a character's identity and motivations, crafting their own realistic characters, and using their words, bodies, and voices to evoke the desired emotions and feelings of a scene. Students will learn what makes a character be loved or hated by the audience and what causes a dramatic sequence to make an audience laugh, cry, or gasp - and they will feel empowered to impact their own audience in those ways. Most importantly, students will learn how to work as a team and depend on each other as they work toward a common goal: to faithfully convey the story being told. In our final class, students will perform a one-act play for an invited audience.

Technical Theatre – Performance Lighting for the Stage

(grades 8-12)

Wednesdays 6:30 - 8:00 p.m. - JC Auditorium 

This is a hands-on course covering Stage Lighting for live performances including musical theatre, plays, dance recitals and music concerts.

Performance lighting for the stage includes instruction and hands on experience to perform duties of a lighting technician as well as an introduction to the duties of a lighting designer. Students will learn techniques to use light creatively to produce a lighting design that compliments the live performance and includes input and collaboration with a show's creative team. Students will learn to operate a lighting control board and create cues and effects for playback.

This class will include hands on work on and above the John Carroll stage including work from the catwalk areas above the auditorium where students will learn the technical aspects of installing, focusing, and adjusting various types of stage lighting instruments as well as learn the details about the installation and set-up of intelligent lights including moving head lights and LED wash lights. Students will be able to work independently on laptops with installed ETC Nomad software and ETC's Augment3d visualization software to gain hand-on experience programming on the ETC Eos platform. An overview of generic dimming and control systems will also be covered as well as rigging safety, electrical safety, and basic electrical theory.  The class will also cover script analysis, analysis of the technical capabilities of the space. Students will learn to create a lighting plot and related documentation that executes their design and factors in the physical set on stage.  

Students will be offered opportunities to participate in the tech crew for live performances throughout the school year.  This will be outside of normal class hours and participation is optional.

Musical Theatre I (grades 1-5)

Saturdays 9:00 - 9:55 a.m. - JC Auditorium 

What sets musical theatre apart from standard stage plays is its reliance on the power of song and dance to help tell a story to the audience. In this 22-class introduction to musical theatre, taught by Mrs. Lindsey Galicki and Mrs. Julie Parrish, students will learn how to harness this power: they will learn the fundamentals of musical theatre performance while also building friendships, confidence, creativity, and most of all - having fun! In each 55-minute class combining group play and real Broadway numbers, students will become more proficient at using vocabulary of the theatre, dancing to the rhythm and beat of the song, projecting singing and acting voices, and conveying the characters and their stories faithfully to an audience. Most importantly, students will learn how to work as a team and depend on each other as they work towards a common (musical) goal! In our final class, students will perform A Year With Frog and Toad, Kids! for an invited audience.

The treasured characters from the children's books and the beautiful Broadway musical hop from page to stage in this story of friendship and adventure. Adapted from the three-time-Tony-nominated Broadway hit comes A Year with Frog and Toad KIDS. Based on Arnold Lobel's well-loved books, the jazzy, upbeat score bubbles with melody. Part vaudeville, part make-believe, and all charm, A Year with Frog and Toad KIDS tells the story of a friendship that endures throughout the seasons.

This whimsical show follows two great friends – the cheerful, popular Frog, and the rather grumpy Toad – through four fun-filled seasons. Waking from hibernation, Frog and Toad plant gardens, swim, rake leaves, go sledding and learn life lessons along the way. Throughout the year, two best friends celebrate and rejoice in the differences that make them unique and special.

Musical Theatre II (grades 6-9)

Saturdays 10:00 - 11:00 a.m. - JC Auditorium 

Musical Theatre II is a production/performance-based class with a focus on putting together a show from beginning to end. Students will start by learning the ins and outs of the audition process and casting, moving next into rehearsal mode, and eventually, putting it all together on stage in front of an audience of friends and family at the end of a 5-day tech week with a performance of Seussical, Junior!

"Oh, the thinks you can think" when Dr. Seuss' best-loved characters collide and cavort in an unforgettable musical caper! Horton the Elephant, the Cat in the Hat and all of your favorite Dr. Seuss characters spring to life onstage in Seussical JR., a fantastical musical extravaganza from Tony-winners, Lynn Ahrens and Stephen Flaherty.

Transporting audiences from the Jungle of Nool to the Circus McGurkus, the Cat in the Hat narrates the story of Horton the Elephant, who discovers a speck of dust containing tiny people called the Whos. Horton must protect the Whos from a world of naysayers and dangers, and he must also guard an abandoned egg that's been left in his care by the irresponsible Mayzie La Bird.  Although Horton faces ridicule, danger and a trial, the intrepid Gertrude McFuzz never loses faith in him.  Ultimately, the powers of friendship, loyalty, family and community are challenged and emerge triumphant!

Intermediate/Advanced Tap (grades 6-12)

Tuesdays 5:30 - 6:30 p.m. - Dance Studio in St. Joseph Hall 

Join our amazing tap instructor, Mr. Gary Dieter, for this high-energy, technically-focused Intermediate/Advanced tap class that is tailored to the needs and abilities of the students in the class. It is recommended (but not required) that students taking this class have at least 2 years previous tap experience. 

*NEW* for 2022 – Musical Theatre Audition Seminar (grades 6-12)

Mondays 7:00 – 7:45 p.m. – JC Chorus Room/Auditorium

Our NEW Musical Theatre Audition Seminar, taught by John Carroll's Director of Performing Arts, Mrs. Julie Parrish, is for the student who is interested in honing their audition skills! This class will focus on the tools needed to successfully navigate the musical theatre audition from sign-in through callbacks. Students will learn skills that will not only aid them in future auditions, but any future job interview. They'll learn about headshots and how to create/format a performance resume, how to make the best first impression, how to correctly mark their music and speak with an accompanist, how to deliver a professional slate that communicates to any casting director, "you want to hire me!" Throughout this class, students will be guided to develop a full audition repertoire binder – one that has the perfect audition piece for any musical theatre audition that may come along. Students will also gain experience practicing other elements of a musical theatre audition including the dance audition, cold readings, and callbacks. For the student seeking to pursue theatre, whether at the community level, in school productions, or in college or the professional stage – you don't want to miss out on this opportunity!!

 

*NEW* for 2022 – Musical Theatre Dance (grades 3-8)

Wednesdays 5:00 – 6:00 p.m. – Dance Studio in St. Joseph Hall

Our NEW Musical Theatre Dance class, taught by Mrs. Amanda Poxon, is a fun, high-energy class designed for beginner to intermediate musical theatre performers. Each week students will learn and perform choreography to a broad range of musical theatre songs from the best of Broadway's dance shows! This class is guaranteed to make "everybody cut Footloose!"
Click Here to View and Register for Classes 
2022-2023 Musical Theatre Academy Calendar
Classes begin the week of September 12 and run through April 29
Classes will NOT be held on the following dates:
Monday, October 10
Wednesday, October 12
Tuesday, October 25
Monday, October 31
November 7-13: JC Fall Musical 
November 23-28: Thanksgiving Break
Wednesday, December 7
December 17-January 1: Winter Break 
Monday, January 16
Wednesday, January 25
Saturday, February 4 - TBA
Monday, February 13
Saturday, February 18 - TBA
Monday, February 20
March 20-26: JC Spring Musical
Wednesday, March 29
Wednesday, April 5
April 6-17: Spring Break 
Required Attire
All classes require clothing that allows for comfortable movement of the body and close-toed shoes. 
Jazz and/or character shoes are optional for Musical Theatre I & II, Drama and Audition Seminar
Jazz and/or character shoes are required for Musical Theatre Dance I & II; Leotard and dance pants are recommended but not required
Tap shoes are required for Intermediate/Advanced Tap
Meet the Musical Theatre Academy Staff
Julie Parrish (Program Director) is the Director of Performing Arts at the John Carroll School and is the department chair for the John Carroll Music Department. She graduated magna cum laude from Elon University in 2005 where she earned her BFA in Musical Theatre Performance with a minor in Music. Mrs. Parrish has been teaching at John Carroll since 2013, where she currently instructs Chorus/Advanced Chorus, Bella Voce (a mixed a cappella choir), Patriettes (all-female a cappella choir), Acting I & II, and AP Music Theory. She produces and musically directs the Fall and Spring musicals at John Carroll,  she is the troupe director of the JC chapter of the International Thespian Society, JC's Music Ministry leader, and is the Director for the John Carroll Academy of Performing Arts & Dance's Musical Theatre Academy.

Mrs. Parrish has extensive Musical Direction experience with several local community, school, and children's theatres including: Children's Playhouse of Maryland; Phoenix Festival Theatre; Cockpit in Court; Pumpkin Theatre; Beth Tfiloh Dahan Community High School; Beth Tfiloh Community Theatre; Spotlighter's Theatre; Teatro101; and Immaculate Conception School. In addition to Musical Direction, she has performed with several regional and community theatre organizations including John Carroll Community Theatre, Phoenix Festival Theatre, Dundalk Community Theatre, Beth Tfiloh Community Theatre, Suburban Players, Cockpit in Court, SummerStock at the Univ. of Findlay, in Findlay, OH and the Suncoast Broadway Dinner Theatre (formerly known as the Show Palace Dinner Theatre) in Hudson, FL. She is excited to share her passion for musical theatre with the students of the John Carroll Musical Theatre Academy!  

Lindsey Galicki (Drama Class, Musical Theatre I & II) We are so excited to welcome Ms. Galicki as our new Drama and Musical Theatre Academy Instructor! She is no stranger to the John Carroll stage, and was in fact a student in the very first Musical Theatre Academy class in its inaugural year. 

Mrs. Lindsey Galicki, has been part of the John Carroll School community since 2010. She was an avid musical theatre actor, singer and dancer at John Carroll, in the Harford County community theatre circuit, and in New York and Los Angeles summer conservatories during her years as a student. In 2020, Ms. Lindsey was lucky to be able to return to the John Carroll community as an English and US History teacher. Ms. Lindsey has enjoyed creating fun learning experiences for her students that encourage their creativity, imagination, and confidence. Prior to the pandemic, Ms. Lindsey started and sponsored a One Acts Drama Club wherein students wrote, cast, directed, and performed in their own one-act production. While school is not in session, Ms. Lindsey directs a film-making, acting, and screenwriting summer camp in Baltimore County. Ms. Lindsey is excited to return to the Musical Theatre Academy in the fall. She hopes to see you there!  

 

Ed Lake (Technical Theatre) began theatre technical support work in 2005 at various schools and community theatres building sets, and designing lights and sound.   Since 2005 he has worked on over 90 Musical Theatre Productions and 40 Dance Recitals.

He has designed and installed the complete renovation of lighting and sound system at 5 theatres and has instructed students on the operation of lighting , sound and rigging equipment at John Carroll, Notre Dame Prep, Beth Tfiloh School, Gilman School and the Children's Playhouse of MD. Ed is retired from the Baltimore Gas and Electric Company where he spent 42 years building and managing construction projects on the electric system. Ed is the resident Theatre Technical Director for the John Carroll School.    

 

 

 

 

 

 

 

Gary Dieter (Intermediate/Advanced Tap) is a graduate of Towson University and holds a BFA in Dance Education, Performance and Choreography. He is certified in Dance through the Maryland State Department of Education and is qualified to teach grades K-12. He has been a member of the Maryland Council of Dance and a member of the National Dance Association. Gary was the recipient of the Distinguished Alumni Award from Towson University for his postgraduate work in the field of Dance and Performance. For ten successful years, he was the artistic director of GD Studio for the Performing Arts, his own school, where students were able to participate in classes in dance, musical theatre, private voice, guitar, piano and coaching. Gary has been teaching for the past 30 years in numerous capacities, offering master classes far and wide. He has served on the faculty at Carver Center for Arts and Technology, Peabody Preparatory, Upper Falls Dance Academy, and several high school dance festivals. Gary's musical theatre performing career includes featured roles at virtually every major theatre in the Baltimore/Washington area.  He can be seen dancing with Elizabeth Perkins and Kevin Bacon in the Paramount Film, He Said, She Said. He has been named "Baltimore Tap Dance Kid" by Winfred Walsh of the Baltimore Sun and his performance in 42nd Street was selected as one of the "Best of '88" by dance critic Carolyn Kelemen. Gary was nominated for the Helen Hayes Award for his performance in Forever Plaid. He enjoys sharing his tap expertise with students everywhere!

Amanda Poxon (Musical Theatre Dance) recently choreographed John Carroll's 2022 spring production, Legally Blonde and is thrilled to return to John Carroll as an Academy instructor. Her choreography has appeared in numer­ous productions at Phoenix Festival Theater ("Legally Blonde," "Anything Goes," "The Little Mermaid," "Avenue Q"), Cockpit in Court ("Spamalot," "Peter Pan"), Dundalk Community Theater ("Ruthless," "Fundraisers"), Tidewater Players ("A Christmas Story"), Notre Dame Prep, Beth Tfiloh School, BTCT and Children's Playhouse of MD. Favorite onstage credits include Brooke ("Legally Blonde"), Nicky Puppeteer ("Avenue Q"), Alice ("Millie"), Bonnie ("Anything Goes"), and Nellie ("South Pacific").