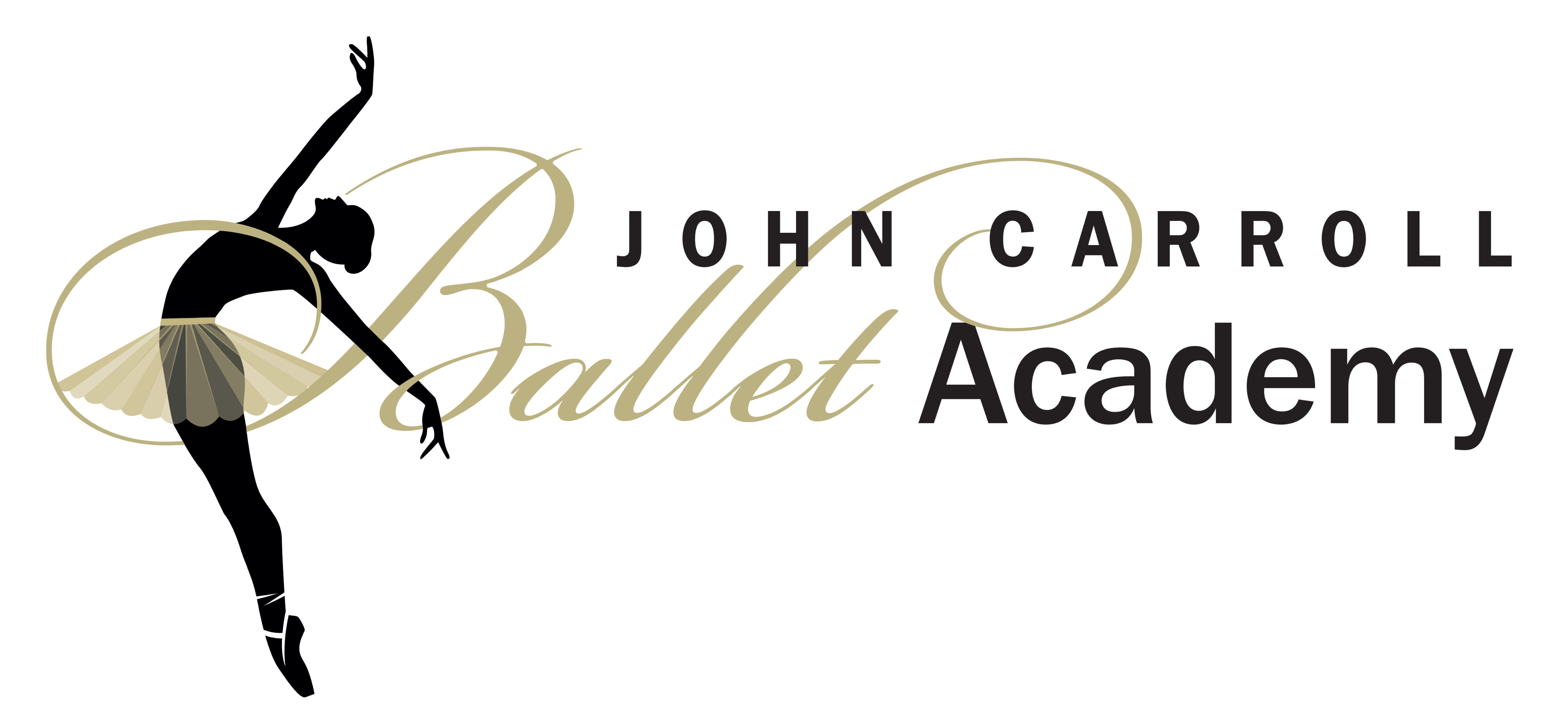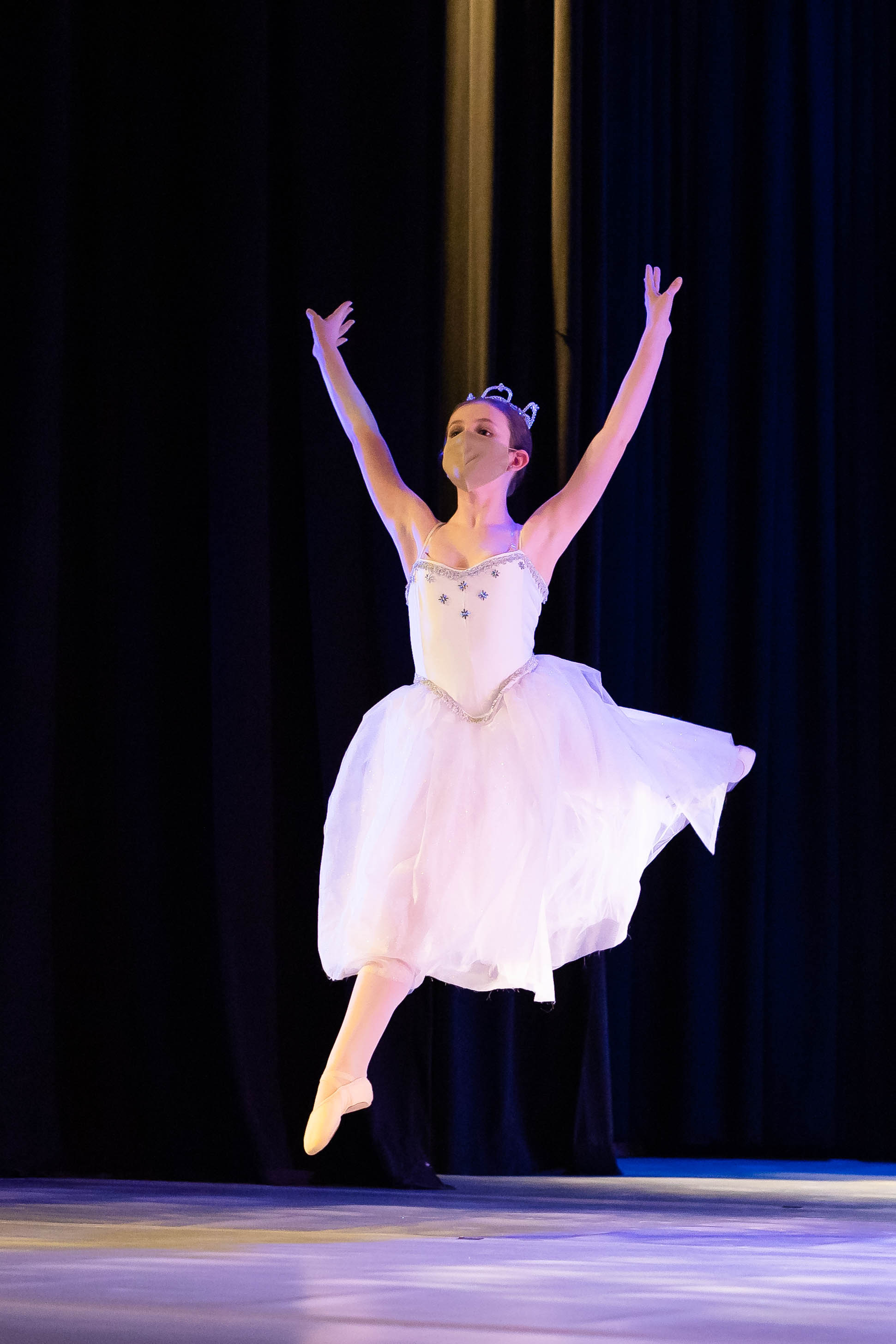 .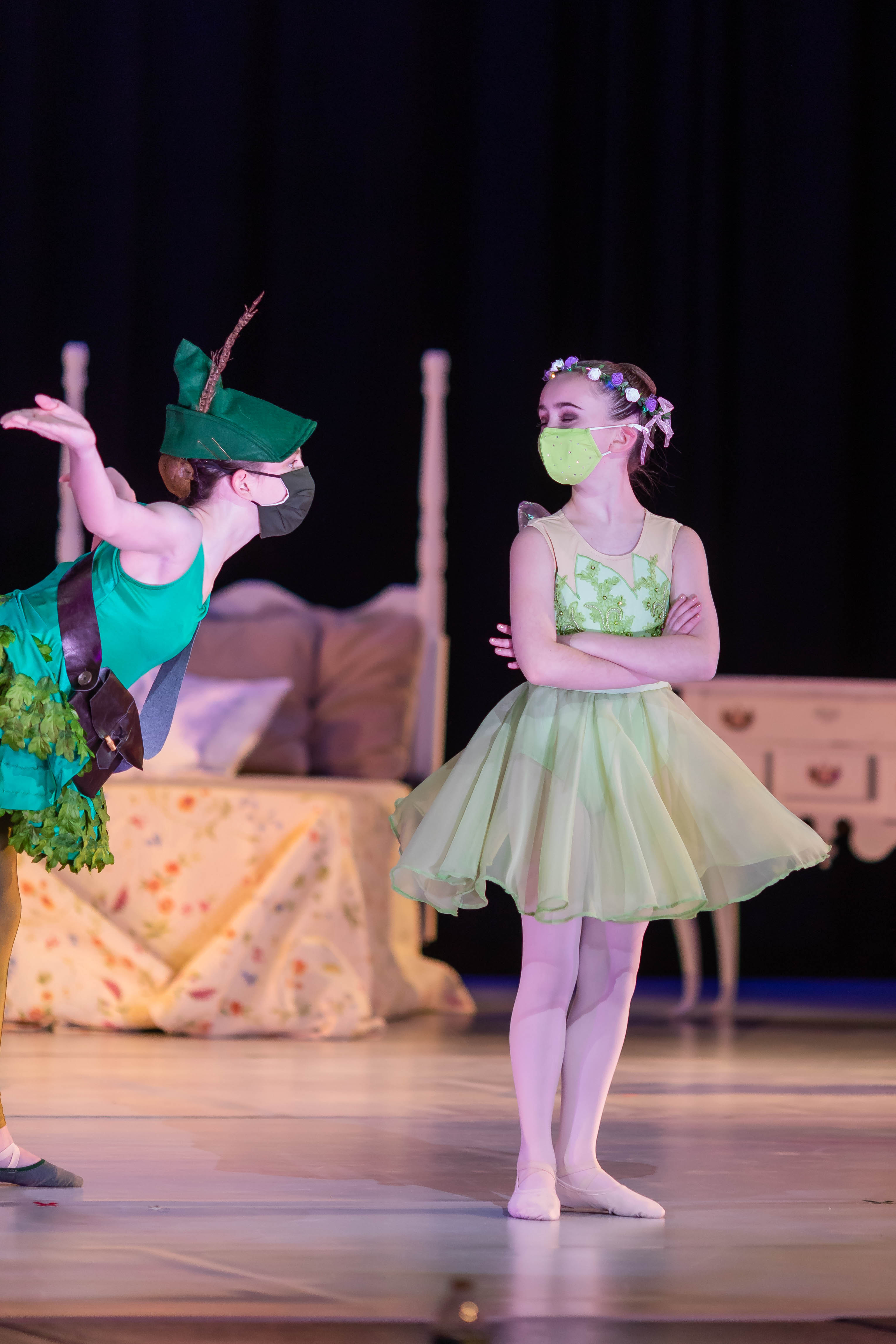 Under the direction of Laura Ward-Moran, Director of the John Carroll College Preparatory Dance Program, The Ballet Academy has been founded to meet the need in our community for a structured, anatomically safe learning environment for students to obtain, grow and expand upon a proper ballet foundation as well as receive superior training in other dance genres. Through our mission, we also expand upon technique by offering several performance opportunities in our auditorium.
Technique classes are offered for children ages 5-15; students entering high school can audition for our highly selective College Preparatory Dance Program. 
Through the John Carroll Ballet Academy, we offer the highest level of instruction for every child; our youngest dancers receive the same level of expertise in their instruction as our eldest. Integrity is always maintained by students and staff and class time is devoted to training and perfecting dancers in the intricacies of technique, not in preparing recital dances. Students wanting further performing opportunities can participate in our Preparatory Academy Company, THRIVE!. See details on this company, below. 
Contact Program Director Laura Ward-Moran
John Carroll Ballet Academy Mission
The John Carroll School Ballet Academy has been established to provide quality dance education to youth ages 5-18 by offering a curriculum of classes geared toward correcting and perfecting technique all while maintaining the proper balance of classes, performing, and cross-training to prevent burn-out, overuse, and mental fatigue. Our program is structured to support proper dancer development within a realistic schedule that will keep dancers dancing longer, and stronger. Whether you are committed to growing with us as your primary dance education facility, or taking classes to supplement your training, you are guaranteed to find balance in your training that will help you reach your goals as a dancer without compromising your youth and well-being. We are a facility that strongly believes in quality over quantity when it comes to training life-long dancers.
Preparatory Academy Company
Through collaboration with our John Carroll College Preparatory Dance Program, we offer two performance opportunities a year. We pride ourselves by being able to offer a first-rate performing experience in our state of the art auditorium. In the winter, our school performs The Nutcracker Ballet. In the spring, they have an additional story ballet. Through this collaboration, students in our Dance Seminar Course at John Carroll, as part of their coursework, are actively engaged in assisting in this process of putting on a production with the youth in our Ballet Academy. This experience offers great mentorship opportunities for our older students, and a thoroughly enjoyable process for our community youth. Our  performances featuring the members of our John Carroll College Preparatory Dance Program and Ballet Academy students occur in the winter and spring each year. In addition, those selected for our youth concert dance company, THRIVE! have a contemporary works dance concert in June. Best of all, it is evident to see through these performances all of the progress and individual growth each dancer has made in our program. Education is at the forefront of everything we do.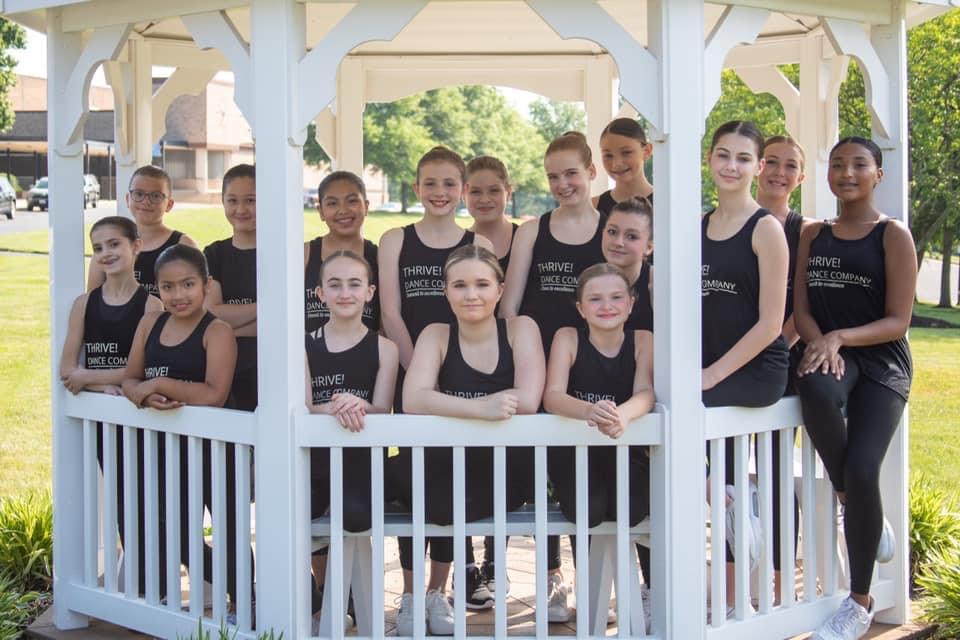 Summer Technique Class Registration 
All of our summer dance classes and camps for 2021 are now full.
John Carroll Ballet Academy 2021-2022 Classes
Session Start Date: September 13, 2021 Session End Date: April 30, 2022
Enrolled students also have the optional Performance Opportunity to be in our Spring Ballet Production in May 2022!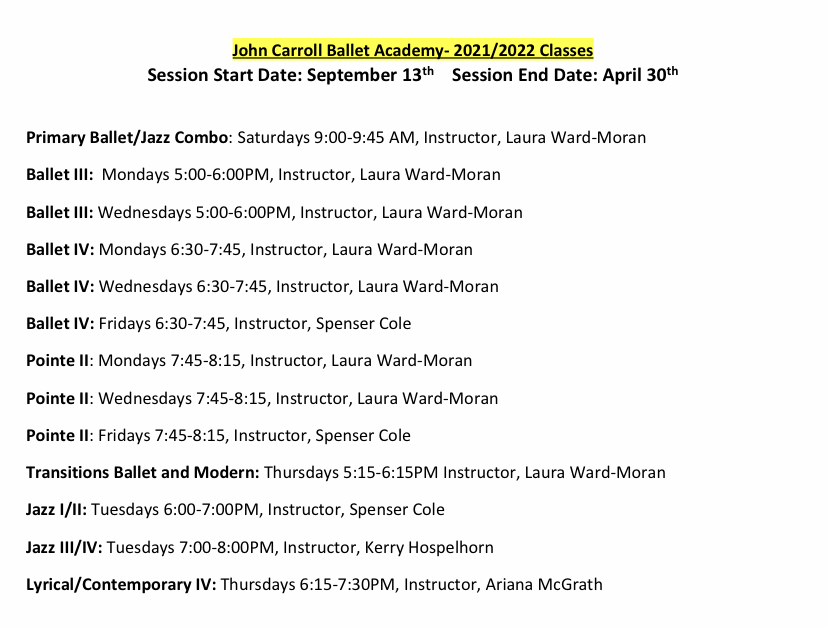 Register for Spring Ballet Production 
Registration is now closed. Please contact Program Director, Laura Ward-Moran at lwardmoran@johncarroll.org for any remaining openings or questions.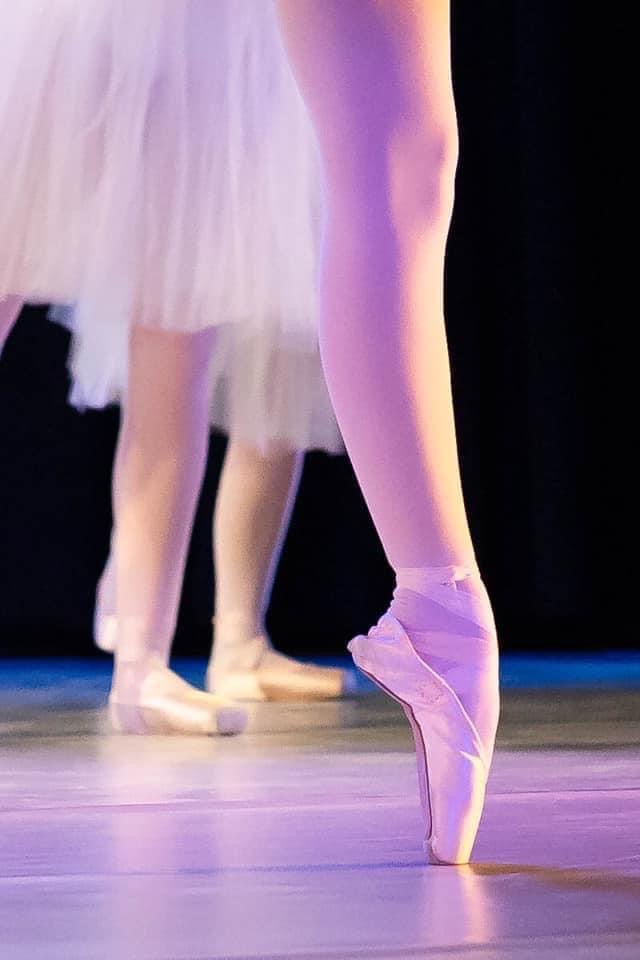 2021-2022 Ballet Academy Calendar
Classes begin the week of September 13 and run through April 30th .
Classes will not be held on the following dates: 
October 11

October 13

October 30

November 24-November 29

December 13-January 2

January 17

January 21-23

February 14

April 11-April 18
John Carroll Dance Opportunities
Learn more about all of the different opportunities John Carroll offers for dancers!
Required Attire
All requirements noted below are for female dancers. *See note about male dance attire.
Primary Ballet/Jazz Combo: Pink Leotard, Tights, Ballet Shoes
Ballet II: White Leotard, Tights, Ballet Shoes
Ballet III: Purple Leotard, Tights, Ballet Shoes
Ballet IV: Black Leotard, Tights, Ballet Shoes
All Modern/Jazz/Contemporary Classes: Any solid color leotard, dance shorts, leggings or tights
*Male Dancers should wear appropriate male dance attire for each class
Meet the Director
LAURA WARD-MORAN is the owner of Harford Premier Pilates, LLC, the Co-Owner of Ballet Fundamental Fix, LLC, and is the Director of both the John Carroll Ballet Academy and the John Carroll College Preparatory Dance Program. A dancer, choreographer, Pilates Instructor, and educator; she earned her BA in Dance Education from Goucher College in 1999. Her performing career includes time with companies: Howard County Ballet, Choregraphie Antique, and Nancy Wanich-Romita and the Moving Company. She has taught ballet, modern, composition and Pilates throughout the East Coast for the past 23 years. Her Involvement with dance education goes beyond the classroom as she has an extensive background in writing curriculum and implementing dance programs in public and private schools.

Most recently, in 2016, she implemented the College Preparatory Dance Program at John Carroll which has tripled in size since its inception. Later, she also implemented the Ballet Academy at John Carroll. In 2001 Laura received her certification as an Authentic Pilates Instructor in NY, NY, and is currently a level V+ Instructor through Romana's Pilates, NY, NY. She is proud to have been a direct student of Joseph Pilates' protégé, Romana Kryzanowska. In addition, she spent a valuable summer in Dallas, Texas at Southern Methodist University where she obtained her Fundamentals Certificate in the Language of Dance (Motif), as developed by Dr. Ann Hutchinson Guest. In 2018 she was certified by Marie Walton-Mahon to teach Progressing Ballet Technique. Fifteen years of her extensive career were spent successfully owning and operating her own school, The Maryland School of Ballet and Modern Dance, Inc. where she built and grew a dance program for children and adults producing 29 original ballet and modern dance concerts through her school and Company, The Maryland Dance Project. In 2016 she successfully executed the sale of her school assets and dissolved her company.

Laura has contributed to her community as a panelist, guest speaker, volunteer, and columnist regarding dance, education, and business. Her publications include being interviewed for Dance Studio Life Magazine as well as serving as a contributing writer for Dance Teacher Web. She keeps an active online dance audience through her blog, A Collection of Dance Topics. She is a member of the NDEO, the Maryland Dance Council, and the Sponsor for the JCS NHSDA Chapter. She served her community as a proud member of the Harford County Cultural Arts Advisory Board from June 2018 through January 2021, and holds her Real Estate Salesperson License in the State of Maryland.